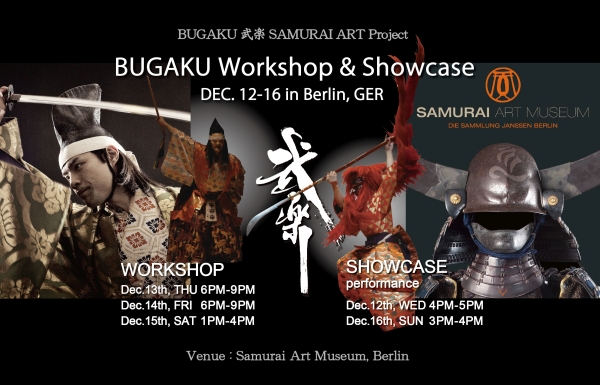 THE AESTHETICS OF GRACE IN ALL THINGS
The Japanese Samurai Art performance ensemble BUGAKUZA visits Berlin, offering workshops with BUGAKU dance performance
---
The Japanese Samurai Art performance troupe Bugakuza will be in Berlin from 12th to 16th December, offering workshops and showcases in the art of BUGAKU, amidst historical Samurai armour and weapons, at the Samurai Art Museum of the Janssen Collection in Berlin-Zehlendorf.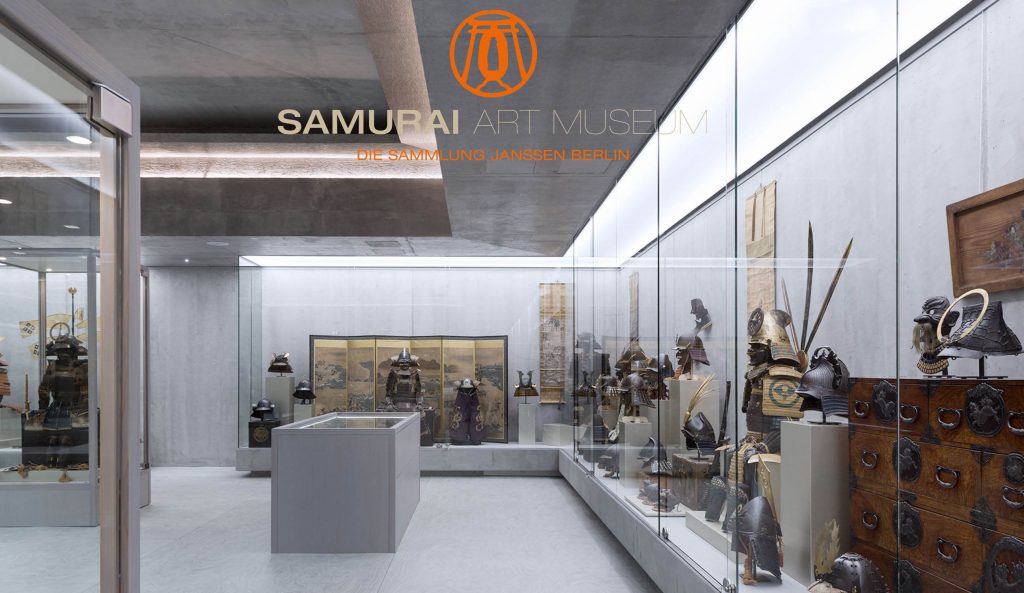 Samurai Art Museum Berlin
BUGAKU was developed by Japanese traditional martial arts specialist Koshiro Minamoto in 2005 as a new genre of Japanese traditional performing art. It's the fusion of Japanese traditional martial arts, BUJUTU, and Japanese traditional Samurai cultures like NOH or tea ceremony that Samurai actually practices and loved. The objective is to represent Bu no Bi, the beauty of martial arts and Samurai cultures, with innovative style.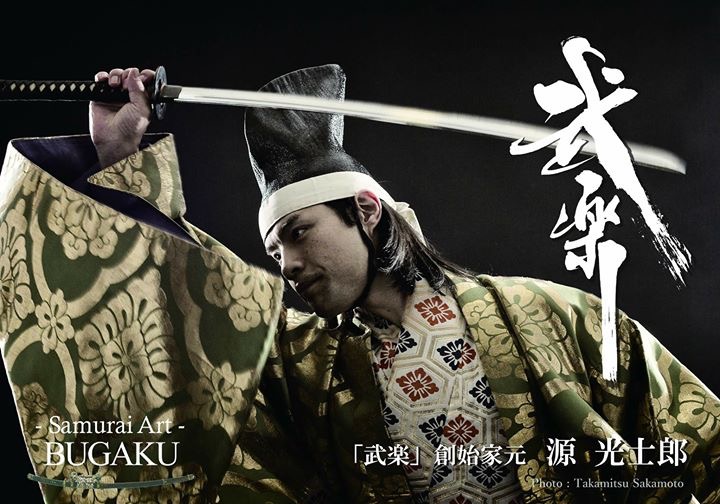 Koshiro Minamoto, the BUGAKU master
BUGAKU is an amalgamation of three traditional Japanese art forms – BUJUTSU, NOH and WAGAKU.
BUJUTSU is the actual practice of martial art, focused on the physical part of fighting.
NOH is a major form of classical Japanese musical drama that has been performed since the 14th century. It is the oldest major theatre art that is still regularly performed today and was among the first cultural assets registered for the UNESCO Intangible Cultural Heritage Lists.
WAGAKU means Japanese music, and refers specifically to music using traditional Japanese instrument and/or sung in traditional Japanese vocals.
The main characteristic of BUGAKU is the focus on the artistic value of Samurai cultures and its multifaceted presentation. Means of expression are elaborated movements, exquisite costumes, as well as Samurai items like armour and swords. It focuses also on the peaceful spirits, high consideration for others and the views of life and death of Samurai, like BUSHIDO, seeking for 'Beautiful Ways of Living' and thus the Peace for the World.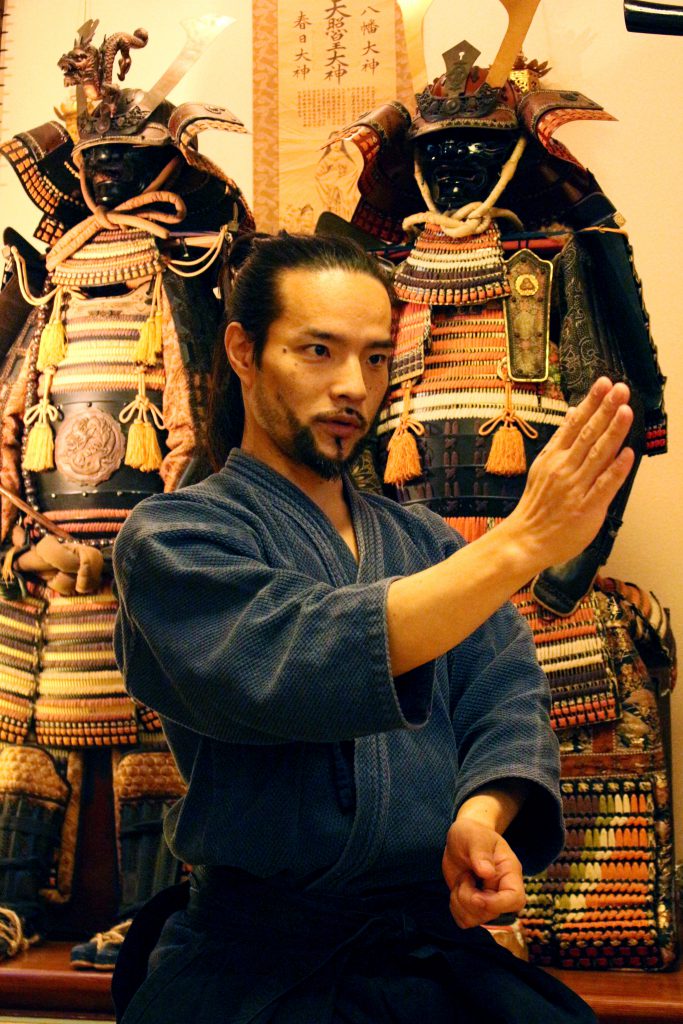 Bugakuza presented their exceptional rendition of Japanese culture at Sayn castle in Germany, at the Santa Croce Basilica, which is part of the World Heritage Site "Historic Centre of Florence", Rome, the Hebrew University of Jerusalem, London, Paris, Brussels, Moscow, St.Petersburg, São Paulo, Shanghai and Taiwan, among others, as well as events within Japan such as earthquake relief events or Fuji Rock Festival 2009.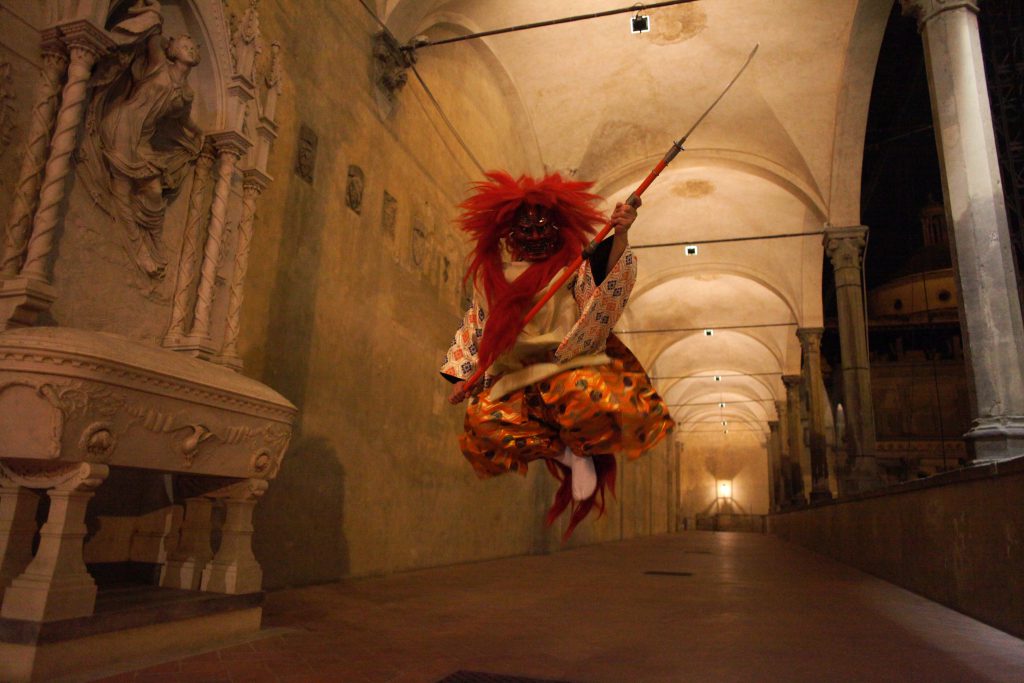 Basilica di Santa Croce – Worl Heritage, JAPAN CINEMA FESTIVAL in Firence, 2009 ( photo : Takamitsu Sakamoto )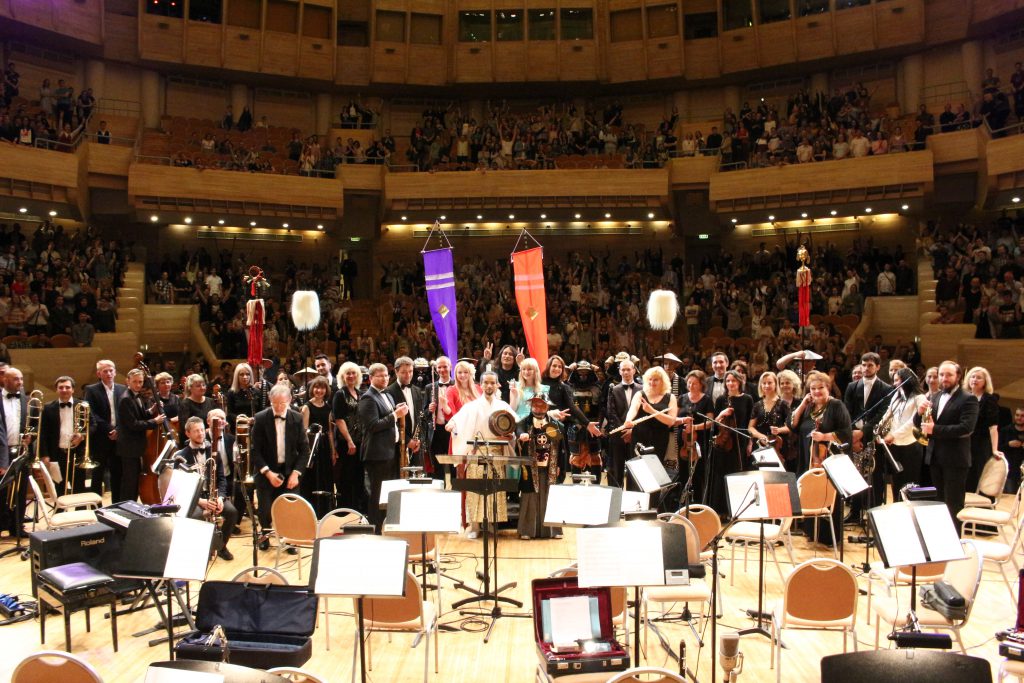 Koshiro acted as Oda Nobunaga, title role, one of the most famous and popular Samurai in Japan with full orchestra concert, expressing the world of Samurai with Russian perfomers of Japanese martial arts, Moscow, 2018
"I am still on the way to perfect BUGAKU. It is a growing art. As an originator of a new style in traditional art, I feel it is my duty to make BUGAKU known to the world for Peaceful and Beautiful World. For that reason, as well as to be a best performer, I devote myself to be a best teacher of BUGAKU. Please enjoy a new expression of Japanese performing arts, BUGAKU, with us." (Koshiro Minamoto)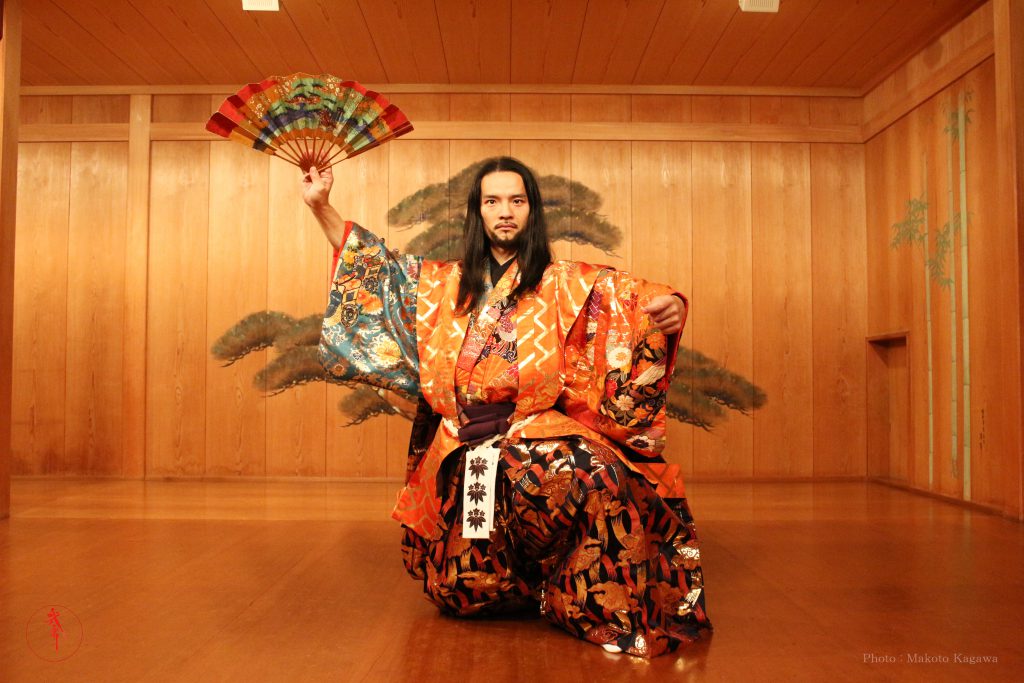 ---
BUGAKU Workshop and Performance
December 13th, THU. 6PM-9PM
December 14th, FRI. 6PM-9PM
December 15th, SAT. 1PM-4PM
* You can participate all three days, or can select only one or two days
-Program-
1. Introduction of BUGAKU
2. Explanation of Samurai Armors and Samurai aesthetic senses
3. Practice of basic Samurai movements
4. Practice of wooden sword performance and fan dance.
5. Koshiro-sensei shows short BUGAKU performance
BUGAKU Performace Showcase
December 12th, WED. 4PM-5PM
December 16th, SUN. 3PM-4PM
Koshiro Minamoto, the master of BUGAKU, shows BUGAKU Speacial Performance with beautiful costumes, in the exhibitions of Samurai Art Museum!!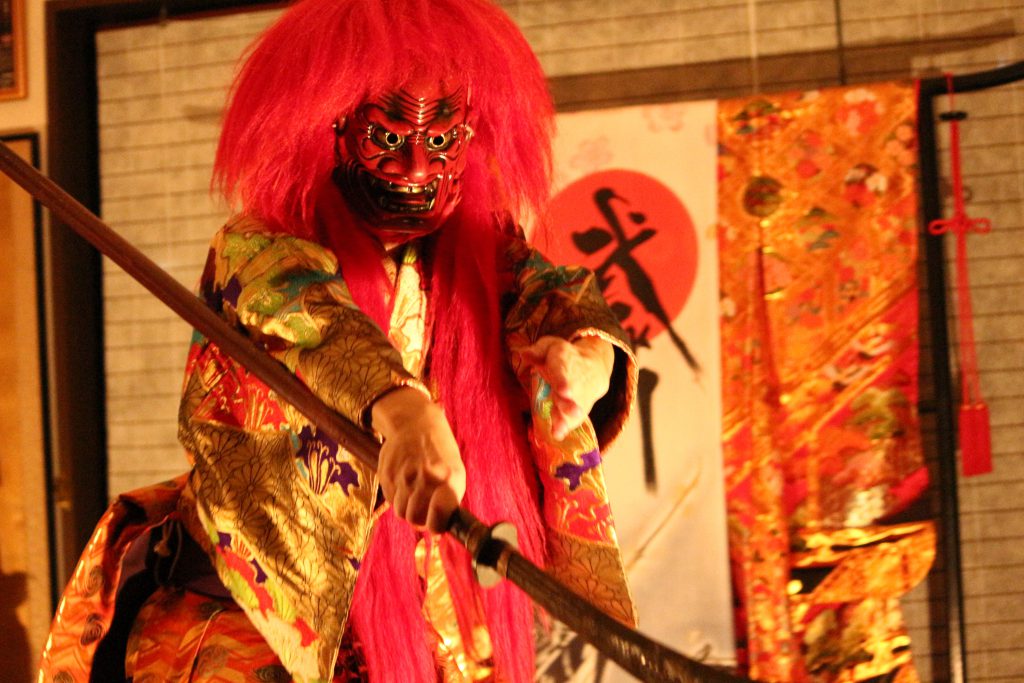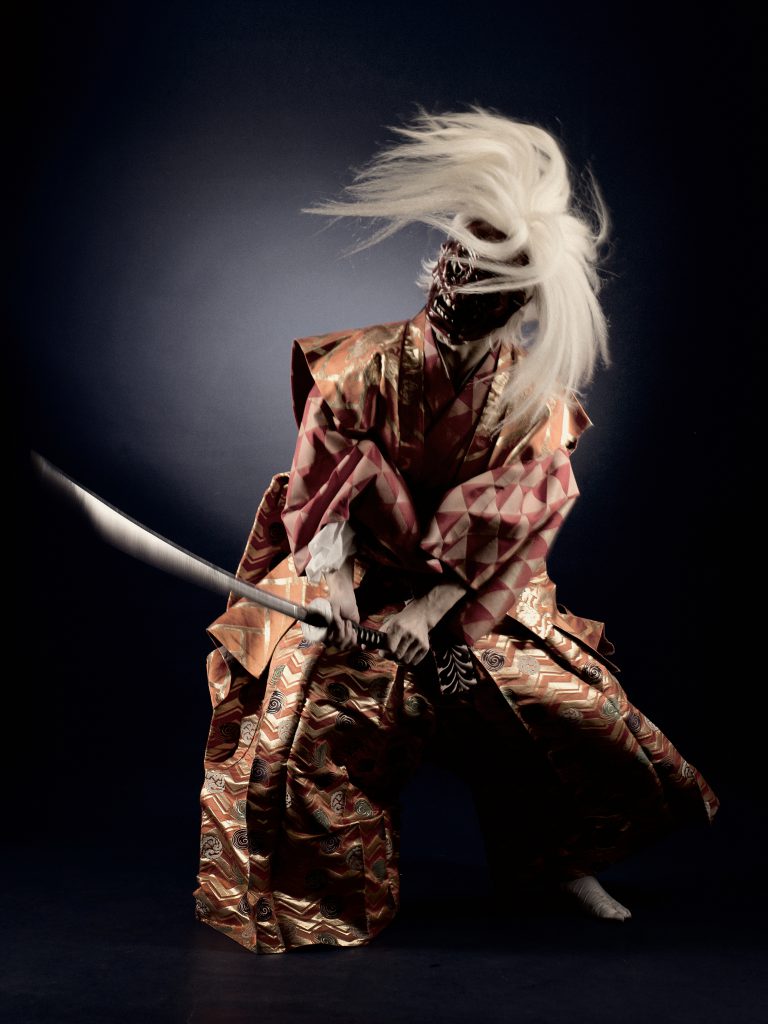 Photo : Takamistu Sakamoto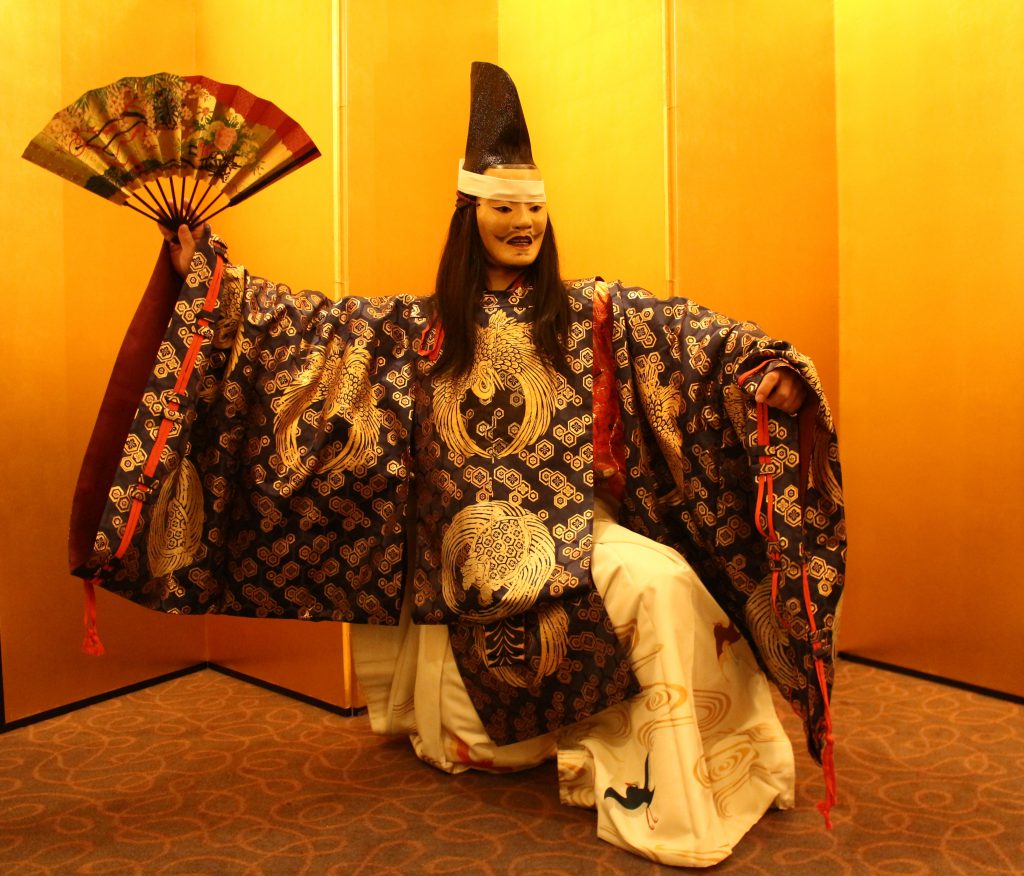 Venue
Samurai Art Museum Berlin
Clayallee 225 D
Eingang in der Villa Clay
14195 Berlin-Zehlendorf
http://www.samurai-artmuseum.com/
Our Program on Samurai Art Museum Berlin website
EN) https://www.samurai-artmuseum.com/en/samurai_news/
DE) https://www.samurai-artmuseum.com/samurai_news/
PRICE & PAYMENT
WORKSHOP
-participant : 70€ / day incl. Museum admission fee ( under12 : 50€ )
-audience : 15€ / day incl. Museum admission fee ( under12 : free )
SHOWACASE : Museum admission 10€ / day only ( under12 : free )
Please pay by cash or credit card onsite when you come to join.
*we accept only cash and credit card (EC card not accepted)
Application / Inquiry
Please mail to berlin@bugaku.com
**********************************
To those who are planning to join Workshop.
Thank you for your application to or interest in our BUGAKU program!
Please let us know your information below beforehand
by e-mail to berlin@bugaku.com
———————————————
1. Date of participation
2. Your name
3. Gender
4. Age
5. City or country you live
6. Experience of martial arts so far
(yes/no, how many years)
7. Your e-mail address
8. Your phone number (+country code)
9. Request or questions
———————————————
**********************************
We are so looking forward to seeing and have workshop with you
in Berlin of Christmas seasons !!
BUGAKU 武楽 SNS
武楽 BUGAKU official Website : http://bugaku.net
武楽 BUGAKU facebook : https://m.facebook.com/BUGAKU/
World BUGAKU Community at facebook : https://www.facebook.com/groups/samuraiexperience
武楽 BUGAKU Instagram : @bugaku / @samuraiexperience
BUGAKU Airbnb : Samurai Art Experience : https://www.airbnb.com/experiences/98529
BUGAKU Airbnb : Samurai Art LIVE Performance : https://www.airbnb.jp/experiences/373476
---